Tod Browning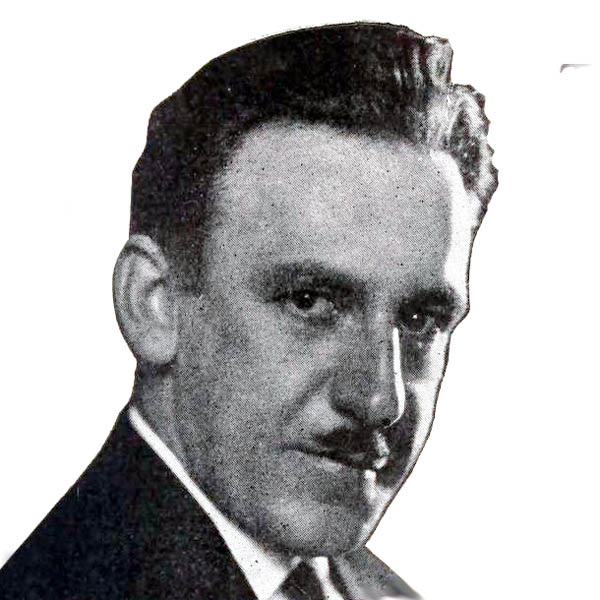 Biografía

Nombre verdadero, alternativos
: Charles Albert Browning
Nacimiento
:
12 de Julio
de 1882 (Louisville, Kentucky, USA)
Fallecimiento
:
6 de Octubre
de 1962 (Hollywood, California, USA) [Cáncer]
Buscar tumba

Payaso, actor, cortometrajista, ayudante de D.W. Griffith y guionista, debutó como realizador en 1917, pero su auténtica carrera empezó con THE UNHOLY THREE (La Bruja /El Trío Fantástico-1925), a la que seguirían otros thrillers con Lon Chaney: ROAD TO MANDALAY (El Tuerto de Mandalay / La Sangre Manda-1926), THE UNKNOWN (El Hombre Sin Brazos / Garras Humanas-1927) y WEST OF ZANZÍBAR (Más Allá de Zanzíbar / Los Pantanos de Zanzíbar-1928), entre otras. En los comienzos del sonoro hizo dos obras clave del cine fantástico: DRACULA (Drácula-1931) y FREAKS (Fenómenos / La Parada de los Monstruos-1932). Se retiró prematuramente en 1939.
---
Ver biografías disponibles en la base de datos
:
A
B
C
D
E
F
G
H
I
J
K
L
M
N
O
P
Q
R
S
T
U
V
W
X
Y
Z

Filmografía parcial

Créditos técnicos
All -- Movies -- TVmovie-Video -- TV Episodes
-
MIRACLES FOR SALE (1939) [MGM]
... Dirección
-
DEVIL-DOLL, THE (1936) [MGM]
... Producción, Dirección
-
MARK OF THE VAMPIRE (1935) [MGM]
... Producción, Dirección
-
FREAKS (1932) [MGM]
... Dirección, Producción
-
DRACULA (1931) [Universal]
... Dirección, Producción
-
THIRTEENTH CHAIR, THE (1929) [MGM]
... Dirección, Producción
-
WHERE EAST IS EAST (1929) [MGM]
... Dirección
-
WEST OF ZANZIBAR (1928) [MGM]
... Dirección, Producción
-
LONDON AFTER MIDNIGHT (1927) [MGM]
... Dirección, Guión
-
SHOW, THE (1927) [MGM]
... Producción, Dirección
-
UNKNOWN, THE (1927) [MGM]
... Dirección
-
BLACK BIRD, THE (1926) [MGM]
... Guión, Dirección
-
ROAD TO MANDALAY, THE (1926) [MGM]
... Dirección
-
MYSTIC, THE (1925) [MGM]
... Dirección
-
UNHOLY THREE, THE (1925) [MGM]
... Dirección, Producción
-
WHITE TIGER (1923) [Universal]
... Guión, Dirección
-
OUTSIDE THE LAW (1920) [Universal]
... Dirección, Guión
-
WICKED DARLING, THE (1919) [Universal]
... Dirección
-
Mystery of the Leaping Fish, The (1916) [Triangle]
... Guión
Links externos