Henry Hull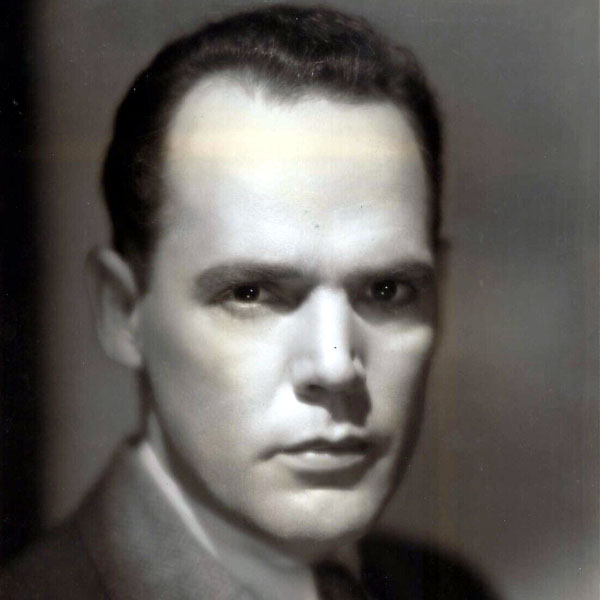 Biografía

Nacimiento
:
3 de Octubre
de 1890 (Louisville, Kentucky, USA)
Fallecimiento
:
8 de Marzo
de 1977 (Cornwall, Inglaterra)
Buscar tumba

Hijo de un crítico de teatro, y hermano del también actor Sheldon Hull, el joven Henry hizo su debut teatral en en año 1911, aunque ya para ese momento había estudiado ingeniería de minas. Por entonces también probó suerte en el cine, medio en el que hizo su primera aparición en 1916. En los años '20 también se convirtió en dramaturgo, llegando a estrenar dos obras en Broadway. Durante el cine mudo se convirtió en galán, pasó con el advenimiento del sonoro a convertirse en un magnífico actor de carácter, siendo recordado como el protagonista de THE WEREWOLF OF LONDON (El Lobo Humano de Londres-1935). Hull siguió trabajando en el cine hasta entrados los años '60.
---
Ver biografías disponibles en la base de datos
:
A
B
C
D
E
F
G
H
I
J
K
L
M
N
O
P
Q
R
S
T
U
V
W
X
Y
Z

Filmografía parcial

Créditos actorales --<>-- Buscar carátulas de películas con Henry Hull
All -- Movies -- TVmovie-Video -- TV Episodes
-
FOOL KILLER, THE (1963) .... Jim Jelliman
-
MASTER OF THE WORLD (1961) .... Prudent
-
OREGON TRAIL, THE (1959) .... George Seton
-
SHERIFF OF FRACTURED JAW, THE (1959) .... Mayor Masters
-
PROUD REBEL, THE (1958) .... Juez Morley
-
BUCKSKIN LADY, THE (1957) .... Doc Medley
-
KENTUCKY RIFLE (1956) .... Predicador Bently
-
MAN WITH THE GUN (1955) .... Marshal Lee Sims
-
LAST POSSE, THE (1953) .... Ollie Stokely
-
THUNDER OVER THE PLAINS (1953) .... Tte. Cnel. Chandler
-
TREASURE OF LOST CANYON, THE (1952) .... Primo Lucius Cooke
-
HOLLYWOOD STORY (1951) .... Vincent St. Clair
-
RETURN OF JESSE JAMES, THE (1950) .... Hank Younger
-
PORTRAIT OF JENNIE (1949) .... Eke
-
COLORADO TERRITORY (1949) .... Fred Winslow
-
EL PASO (1949) .... Juez Henry Jeffers
-
RIMFIRE (1949) .... Editor Nathaniel Greeley
-
LIFEBOAT (1944) .... Charles J. Rittenhouse
-
WOMAN OF THE TOWN, THE (1943) .... Inky Wilkinson
-
HIGH SIERRA (1941) .... 'Doc' Banton
-
RETURN OF FRANK JAMES, THE (1940) .... May. Rufus Cobb
-
JESSE JAMES (1939) .... May. Rufus Cobb
-
MIRACLES FOR SALE (1939) .... Dave Duvallo
-
NICK CARTER, MASTER DETECTIVE (1939) .... John A. Keller
-
RETURN OF THE CISCO KID, THE (1939) .... Cnel. Joshua Bixby
-
WEREWOLF OF LONDON (1935) .... Dr. Wilfred Glendon
-
MIDNIGHT (1934) .... Bob Nolan
-
LAST MOMENT, THE (1923) .... Hercules Napoleon Cameron
-
ONE EXCITING NIGHT (1922) .... John Fairfax
Links externos

Búsqueda