Charles Laughton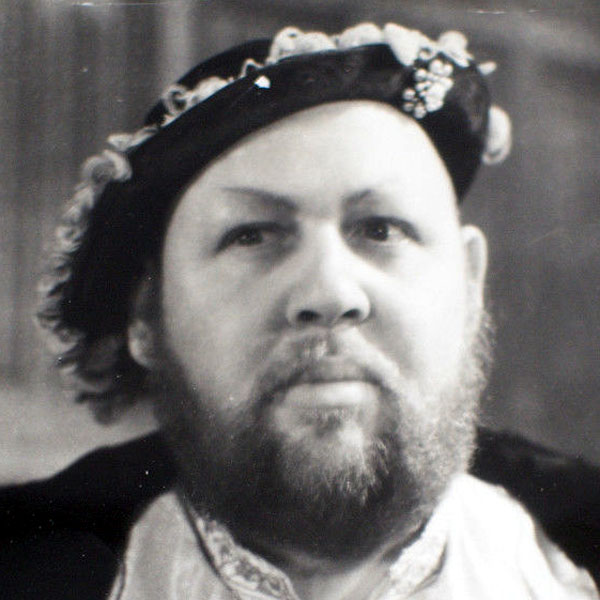 Biografía

Nacimiento
:
1 de Julio
de 1899 (Scarborough, Yorkshire, Inglaterra)
Fallecimiento
:
15 de Diciembre
de 1962 (Los Angeles, California, USA)
Buscar tumba

Nacido en Scarborough, Yorkshire, el 1 de Julio de 1899, falleciendo en Los Angeles, California, el 15 de Diciembre de 1962, víctima de un cáncer. Desde 1950 era ciudadano estadounidense. Tras combatir en la IGM, empieza a intervenir en algunos espectáculos teatrales de rango local. Poco después se inscribe en la Royal Academy of Dramatic Arts, siendo premiado con la Bancroft Gold Medal. Debutó profesionalmente en el teatro en 1926. Dos años más tarde efectuará su primera incursión en el cine, apareciendo en numerosas ocasiones en la pantalla hasta la fecha de su muerte. En 1933 obtuvo un Oscar por su labor interpretativa en el filme "The private life of Henry VIII". En 1955 rodaría su primera y única película como director: The night of the Hunter. Laughton estuvo casado, desde 1929, con la actriz Elsa Lanchester.
---
Ver biografías disponibles en la base de datos
:
A
B
C
D
E
F
G
H
I
J
K
L
M
N
O
P
Q
R
S
T
U
V
W
X
Y
Z

Filmografía parcial

Créditos actorales --<>-- Buscar carátulas de películas con Charles Laughton
All -- Movies -- TVmovie-Video -- TV Episodes
-
SPARTACUS (1960) .... Graco
-
WITNESS FOR THE PROSECUTION (1957) .... Sir Wilfrid Robarts
-
SALOME (1953) .... Rey Herodes
-
YOUNG BESS (1953) .... Rey Enrique VIII
-
STRANGE DOOR, THE (1951) .... Sir Alan De Maletroit
-
MAN ON THE EIFFEL TOWER, THE (1950) .... Inspector Maigret
-
BRIBE, THE (1949) .... J.J. Bealer
-
BIG CLOCK, THE (1948) .... Earl Janoth
-
PARADINE CASE, THE (1947) .... Juez Lord Thomas Horfield
-
CANTERVILLE GHOST, THE (1944) .... Sir Simon de Canterville
-
SUSPECT, THE (1944) .... Philip Marshall
-
FOREVER AND A DAY (1943) .... Bellamy, el Mayordomo
-
HUNCHBACK OF NOTRE DAME, THE (1939) .... Quasimodo, el Jorobado
-
I, CLAUDIUS (1937) .... Claudio
-
ISLAND OF LOST SOULS (1933) .... Dr. Moreau
-
PRIVATE LIFE OF HENRY VIII, THE (1933) .... Enrique VIII
-
OLD DARK HOUSE, THE (1932) .... Sir William Porterhouse
-
SIGN OF THE CROSS, THE (1932) .... Emperador Nerón
Links externos